If You're Sick Of Your Senators and House Of Representatives, It's time to Contact Them Now EASILY Through #EXZM Website!
https://www.exzacktamountas.com/senate/
https://www.exzacktamountas.com/house-of-representatives/
Come to my website and see how easy it is to send your #Senator and #HouseOfRepresentative a message and call them #immediately! If you're #SICK of your #Senators, #contact them now! It's time to say they've crossed the line and that you're #not going to #vote for them, if they keep this #Fake #Impeachment aka #AttemptedCoup going! Tweet them! Message them online! Call them #NOW!
#CONSTITUTION
https://exzacktamountas.com/constitution/
3 BRANCHES OF GOVERNMENT
https://exzacktamountas.com/3-branches-of-government/
#LEGISLATIVE
https://exzacktamountas.com/legislative/
#CONGRESS
https://exzacktamountas.com/congress/
#SENATE
https://exzacktamountas.com/senate/
HOUSE OF REPRESENTATIVES
https://exzacktamountas.com/house-of-representatives/
Download Zack Mount's #PatriotsDefeatGlobalists Music Album At
https://www.exzacktamountas.com/
DOWNLOAD THIS SO YOU CAN KNOW WHAT THE GOVERNMENT PLANS TO DO! MICROCHIPS, FEMA CAMPS, ETC!!
https://info.publicintelligence.net/USArmy-InternmentResettlement.pdf

FM 3-39.40
INTERNMENT AND RESETTLEMENT OPERATIONS
February 2010
DOWNLOAD INSPECTOR GENERAL'S FISA REPORT!
Read the full report here!
https://www.justice.gov/storage/120919-examination.pdf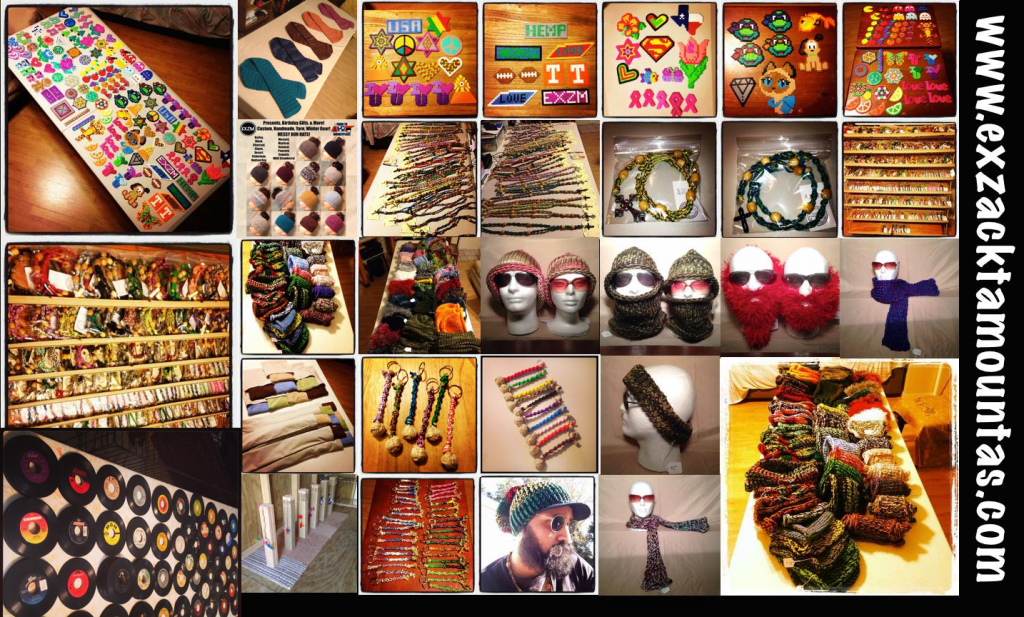 My exZACKtaMOUNTas website, includes information on the 3 Branches of the United States Government. The Legislative Branch, The Executive Branch, and The Judicial Branch. Everybody needs to first read the Constitution and then learn how the Federal Government runs, so that you know 1) The Legislative Branch, makes the laws. 2) Congress consists of the Senate and the House of Representatives. 3) The Executive Branch consists of the President, Vice President, Cabinet, and most federal agencies and carry out the laws. 4) The Judicial Branch consists of the Supreme Court and other federal courts and evaluates the laws.

It's time to launch Operation Patriot Revere Worldwide! Patriots need to get together online, in the real world, and act worldwide, on what motivates them the most! We need to use the 1st amendment first, before we use the 2nd amendment! Whatever you do, get active or get enslaved! If the globalists, get control of the world, then Katie bar the door! We can't let them do that, ever! Help me show these articles and videos by immediately being able to contact The Legislative Branch! Tell Congress, your Senators, and your House of Representatives, by going to these pages and tell them what you think. Share the articles and posts you want them to see on their social media platforms and more! Their social media links, 'Contact' links and office phone numbers are all on this website at: The Legislative Branch, Congress, Senate, House of Representatives. Don't just sit there and take it! Let's expose these bad guys and spread the #GOODNEWS! The spirit wants to fight! This is the time to start! Let's get in that kick ass mode and share what we want to see!! Make the articles you like GO VIRAL! Wake up from the Great Illusion and see what is really happening! Expose the Truth to everybody you can and share with them exZACKly What They Need To Hear!
BE SURE TO ALSO LISTEN TO MY FULL ALBUM FOR FREE BELOW! IT'S CALLED PATRIOTS DEFEAT GLOBALISTS AND THAT'S EXACTLY WHAT WE'LL BE DOING THESE NEXT FEW YEARS! HELP SHARE MY ALBUM WORLDWIDE SO WE CAN BRING DOWN THESE EVIL BAD GUYS! ALSO CHECKOUT MY DIFFERENT TYPES OF MUSIC VIDEOS FOR AT LEAST 4 OUT OF 10 OF MY SONGS! https://open.spotify.com/artist/5BFa87tjFA9kWFkiEKjSNT
Patriots Defeat Globalists
by Zack Mount
© Copyright – Zack Mount / Zack Mount (193428678088)
Let's Wake Up people's Minds around the World about the Corrupt FakeStreamMedia, and the Evil DeepState Globalists trying to destroy America and President Donald J. Trump. I'm making positive, educational, political and motivational music to enjoy daily!
Genre: Hip-Hop/Rap: Political Rap
Release Date: 2019
CLICK LINK TO CHECKOUT MY NEW ALBUM CALLED, PATRIOTS DEFEAT GLOBALISTS
Download, Listen to and Enjoy my new first full album called #PatriotsDefeatGlobalists at https://exzacktamountas.com/ & https://store.cdbaby.com/cd/zackmount3 !

Dump Them Trump Haters By Zack Mount (Audio Mastered)
https://youtu.be/a5yzOxiBopM

Dump Them Trump Haters By Zack Mount (Audio Mastered)
https://youtu.be/ePQX_IhURlk

President Trump Prevails By Zack Mount
https://youtu.be/rSaxxkpyCWA

President Trump Prevails By Zack Mount
https://youtu.be/2rlbLb8gE-I

Mainstream Media Lies By Zack Mount
https://youtu.be/9epbap0zBXw

Mainstream Media Lies By Zack Mount
https://youtu.be/cylAtOajY1E

Stop The Censorship By Zack Mount
https://youtu.be/1wvGMqMp8xw