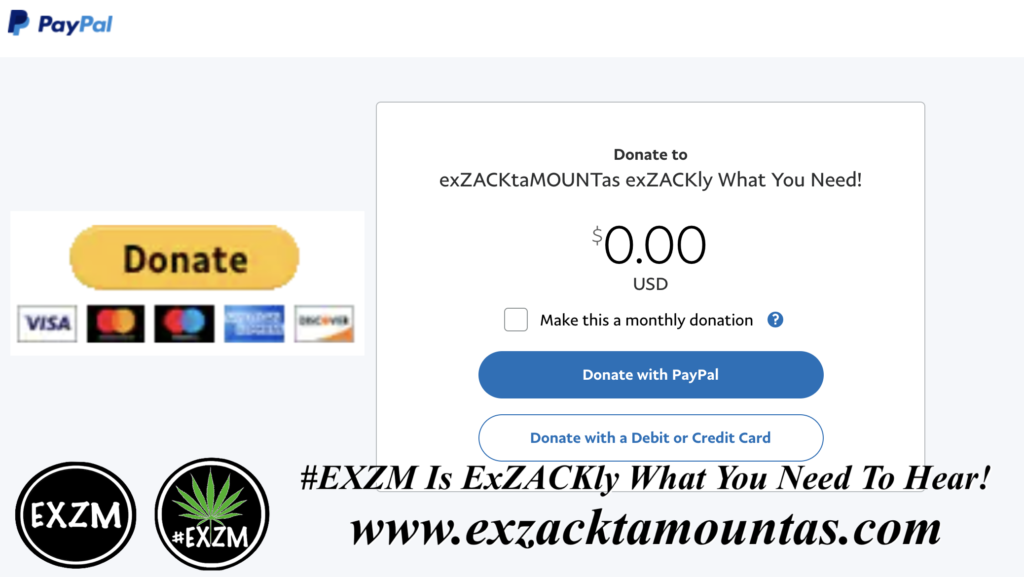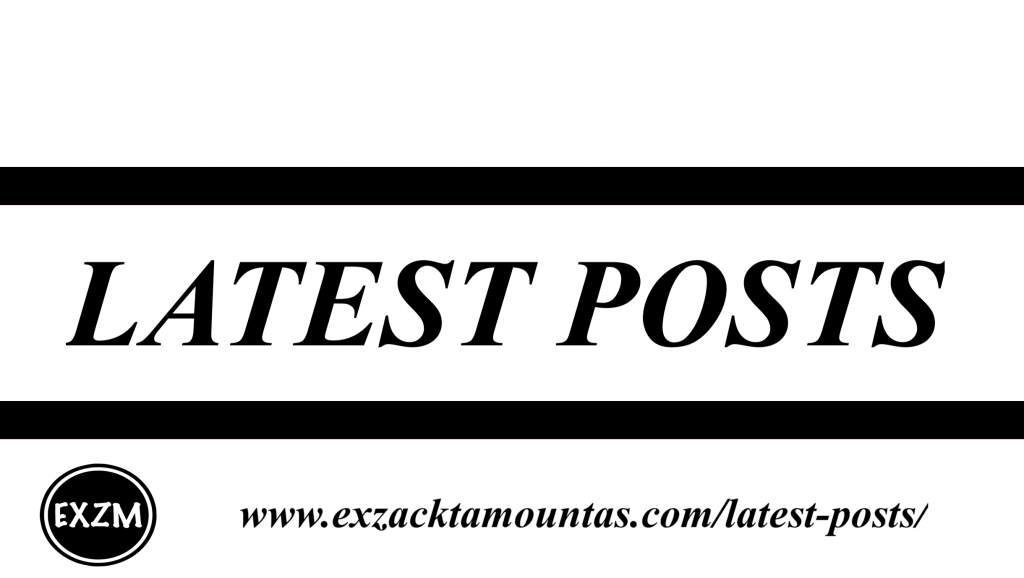 Election Fraud Will Boost #TheGreatReset!
https://banned.video/watch?id=5f720c9e057a2d0b578974a3

Sept 28th 2020 – The #Bilderberg group and the think tanks pushing the #ChineseCentury have a battle plan. Sections of #Congress, millions of #patriots, and the Executive Office of the #UnitedStates are going to do all they can to counter the fraud clearly underway in many states. As more and more fraud is discovered, the #Democrats will do all they can to counter with #propaganda and obstruction. We must do all we can to stop the #NWO's #GreatReset! A reset that begins with the defeat of the United States through deception!

#GLOBAL #BOMBSHELL! RESEARCHERS CONFIRM #COMMUNISTCHINA LAUNCHED #COVID #HYSTERIA TO END US #SUPERPOWER STATUS! This is an absolute, must-watch live Monday September 28th 2020 edition of the #AlexJones Show! #JamesOKeefe, #DavidIcke & #PaulJosephWatson will appear!
https://exzacktamountas.com/2020/09/28/global-bombshell-researchers-confirm-communist-china-launched-covid-hysteria-to-end-us-superpower-status-this-is-an-absolute-must-watch-live-monday-september-28th-2020-edition-of-the-alex-jones-sho/
UPDATE: On September 3rd 2020 Alex Jones talked about this topic on his Infowars Store commercial! It's now at the end of quite a few of his videos. For example
Go to
Will Satan Extinguish The Fire Of Truth?
https://banned.video/watch?id=5f517687af4ce8069e639187 and Click on 9:08/13:09 to hear what Alex Jones says about The Great Reset! Alex Jones breaks down the universe and how we perceive it!
Watch these videos NOW!! AND SHARE THIS POST!!
Stand with America Now or Fall with the New World Order! There will be no other choice in the not too distant future! I was sent this video below, and it was very alarming! I've been wanting to know who's been running the planet and who we call "THEY" are, and who the "DEEP STATE" "Globalists" are, and I finally came across the Truth and the game plan of what's about to happen! In this article, I'll show you Michael J Matt's video first, as well as the videos from the World Economic Forum! Michael J Matt does a great job explaining what's going on and exposes what the bad guys are planning to do! Everybody needs to watch these videos and we need to start getting the names of all these leaders and names of their corporations, and expose them for what they're working on, and that they are working on "The Great Reset"! Spread this message that the name of the plan the evil technocrats's kabal/technocracy are putting on the planet right now is called "THE GREAT RESET"! Watch all the videos in this article and checkout what they call the Strategic Intelligence! Be sure to go to it's website and play with it and see what all you find! This is crazy and this is what the bad guys plan to do COMING SOON! Watch President Donald Trump's speeches at the United Nations in 2019 and Davos in 2020, once you know who all he's up against and once you know what he's going against, "The Great Reset'! It's very powerful! I only looked at one of "The Great Reset livestreaming sessions" that took place on June 3rd 2020. They have a few more on their youtube playlist "The Great Reset" and that is towards the middle of this article! Be sure to check all that out and we need some badass video editors to put some compilations together to expose these bad guys and what they are doing and plotting to put on the world this year and next year!

WATCH & SHARE PRINCE CHARLES'S PLAN HE'S WORKED ON FOR 50 YEARS & WANTS TO SET IN PLAY AT THE DAVOS 2021 SUMMIT IN JANUARY 2021!

IT'S CALLED 'THE GREAT RESET'! https://www.weforum.org/great-reset

Michael J. Matt laid out what all has been happening across the planet these past few years, and especially the last year or so. The World Economic Forum, Soros, Gates, Klaus Schwab, Gore, United Nations, Deep State, & the New World Order's OFFICIAL GAME PLAN is available in plain daylight & they say you can use this

interactive, unparalleled platform called 'STRATEGIC INTELLIGENCE', to create, shape & deliver collaborative solutions for the future!
Here's The clip Michael J Matt showed in his video above! The World Economic Forum has promo videos for the Great Reset!
After I watched Michael J. Matt's video above, I went and looked up The World Economic Forum's latest videos he showed clips of in his video! The leaders called it The Great Reset! Take a look at the full video below!
Watch their promo video they put at the beginning -> It starts at 4:14/1:25:46
The host Andrian Monck, Manager Director World Economic Forum and Founder Executive Chairman of World Economic Forum, Klaus Schwab, starts talking at –> 5:50/1:25:46 Klaus Schwab sounds like a Nazi with his accent! HAHA! Matter of fact, he sounds like Dr. Strangelove from that movie Dr. Strangelove or: How I Learned To Stop Worrying And Love The Bomb! Plus in that movie there's a scene with generals at a big table discussing what to do to the world. This is basically what Klaus Schwab and his minions have been doing all the time for decades! Coincidence? Or not?
Then Secretary General of United Nations, Antonio Guterres starts talking at –> 8:55/1:25:46
Then the President of Pact, Caroline Anstey, starts talking at –> 11:37/1:25:46 This is where she says Prince Charles has been working on this plan for 50 YEARS!!
Everybody has to listen to this part! Prince Charles starts talking at –> 12:31/1:25:46 for 8 minutes describing his God Awful plan! Lying his ass off!
Then Caroline Anstey introduces Kristalina Georgieva of International Monetary Fund (IMF) and she starts talking at –> 20:31/1:25:46
Then Caroline Anstey talks (27:56/1:25:46) with Klaus Schwab for a few minutes (28:07/1:25:46)
Then Carloine Anstey goes back and talks to Prince Charles at (32:00/1:25:46)
Then the host Adrian Monck introduces the next three guests at –> 36:04/1:25:46

Then the host Adrian Monck talks first to the Chief Executive of Mastercard, Ajay Banga and he starts talking at –> 36:37/1:25:46
Then the host Adrian Monck introduces the General Secretary of International Trade Union Confederation (ITUC), Sharan Burrow and she starts talking at –> 40:05/1:25:46
Then the host Adrian Monck introduces the Founder of Chipsafer, Victoria Alonsoperez, and he starts talking at –> 45:08/1:25:46 She's basically talking about Microchipping the younger generation and setting that as an example for the rest of the world to jump onto!
Then the host Adrian Monck asks one more question to the Chief Executive of Mastercard Ajay Banga and he answers at –> 48:58/1:25:46

Then the host Adrian Monck introduces the next three guests at –> 50:54/1:25:46
Then the host Adrian Monck starts with the Chief Executive Officer of BP, Bernard Looney and he starts at –> 51:32/1:25:46
Then the host Adrian Monck introduces the Venture Partner in Atlantica Ventures, Juliana Rotich who is also a Schwab foundations social entrepreneur who built USHAHIDI –> http://github.ushahidi.org/ and http://www.brck.org/ and she starts at –> 55:20/1:25:46
Then the host Adrian Monck introduces the Chairman of Green Finance Committee Dr Jun Ma Jun, aka Mr. Green Finance and he starts at –> 58:37/1:25:46 He tells all the points, plans, and ideas, China seriously wants to enforce on the whole planet coming soon!

Then the host Adrian Monck introduces the next three guests at –> 1:05:19/1:25:46
Then the host Adrian Monck starts with the President of Microsoft, Brad Smith and he starts at –> 1:05:41/1:25:46
Then the host Adrian Monck introduces the Chairman of the Centre For Climate Change Economics and Policy, Lord Nicholas Stern and she starts at –> 1:09:51/1:25:46
Then the host Adrian Monck introduces the Chairman of Dutch State Mines (DSM) aka Doing Something Meaningful (DSM), Feike Sijbesma and he starts at –> 1:15:29/1:25:46

Then Adrian Monck goes back to Kristalina Georgieva of International Monetary Fund (IMF) and she starts talking at –> 1:16:51/1:25:46
Then Adrian Monck goes back to the Founder Executive Chairman of World Economic Forum, Klaus Schwab, for closing comments at –> 1:17:53/1:25:46
After hearing about the Globalists' Game Plan, and also hearing President Trump's speeches denying the United States joining such an evil, diabolical plan, I looked up 'Strategic Intelligence' and this is what I found! https://www.weforum.org/strategic-intelligence/