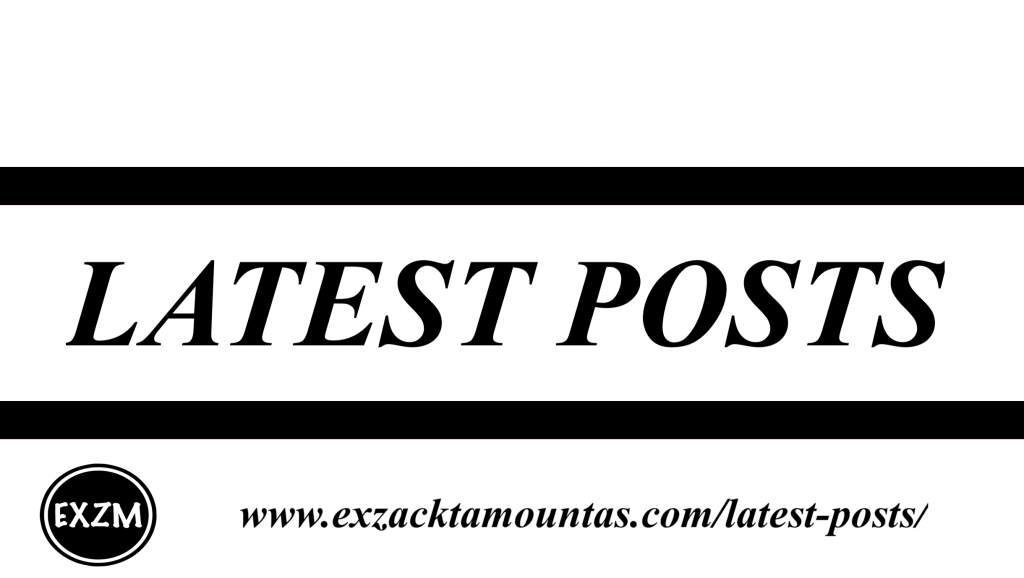 1. One America News Network (OANN)
One America News Network is owned by Herring Networks, Inc. Herring Networks, Inc. is a family owned and operated, independent media company focused on providing high quality national television programming to consumers via its national cable networks. The for-profit company was established in 2004 and has its primary production operations in California and Washington, DC.

Drudge Report – Started in 1995, Matt Drudge's masterpiece rose to prominence in the wake of Bill Clinton's Monica Lewinsky scandal (Wikipedia claims they broke the story). The DRUDGE REPORT acts as a news aggregator, collecting and posting the biggest right wing stories of the day on their homepage. If you want a broad overview of what's happening in politics, DRUDGE REPORT is what you're looking for.
3. Infowars
It doesn't get much more controversial than InfoWars, founded and lead by the legendary Alex Jones. The site's content tends to be on the more extreme end of the spectrum, sure, but sometimes that's a good thing. Critics won't admit it, but a not insignificant number of InfoWars' "crazy conspiracies" have proven true. Sadly, social media networks conspired to synchronously ban Jones and InfoWars in the summer of 2018. Despite this, the site continues to rack up millions of monthly visitors.
GO TO https://banned.video/
GO TO INFOWARS.COM/SHOW
GO TO INFOWARSSTORE.COM
GO TO NEWSWARS.COM
GO TO EUROPEWARS.COM
GO TO PRISONPLANET.COM
WHAT ARE YOU WAITING FOR?
Tom Fitton's hard-hitting investigative journalism. Judicial Watch's coverage of the shadiness of the Russiagate conspiracy is the best in the business. If you want deeper reporting, give Judicial Watch a go.
Founded by the late, great Andrew Breitbart in 2007, Breitbart is one of the most controversial right wing sites in the world. Critics often smear the site as being all sorts of -ists (racist, sexist . . . you know the routine by now), but honest people know better. Breitbart saw a meteoric rise leading up to the 2016 Presidential Election, and continues to be a dominating force in right wing news.
6. Fox News
FOX News needs no explanation. It made its debut in 1996 and has been driving liberals bonkers ever since, dominating the ratings along the way. FOX News is not only the most popular Republican news source online, it's one of the largest websites, period.
7. Daily Caller
The Daily Caller is the work of conservative megastar (and smartest man alive) Tucker Carlson. It's been around since 2010, and has continued to rise in prominence. The site is ad-heavy, true, but the content is worth it, as evidenced by its tens-of-millions of monthly visitors.
Founded in 2009, and independently owned by the Brown family, Western Journal (and its sister Conservative Tribune) has become a powerhouse in conservative circles. The site prides itself on its honest content, which the site claims is grounded in traditional Christian ethics. Works for me.
9. Zero Hedge
As you probably guessed from the name, Zero Hedge started out as an investment-focused blog, a subject it stills deal in. Somewhere along the way they drifted into political news and commentary, where they've found great success. If you're into investing, and have an ideological leaning to the right, Zero Hedge is a must-bookmark website.
10. Daily Wire
Daily Wire has become the cream of the right wing crop when it comes to editorials. Lead by Ben Shapiro, the high quality of the site's content and popularity of its staff has lead to it becoming a a phenomenon. In under four years, it's become one of the most-popular, most-respect pro-Republican sites in the world. It's only a matter of time before Daily Wire reaches the top five.
If you're a fan of Ben Shapiro and the Daily Wire, be sure to check out The Right Side of History: How Reason and Moral Purpose Made The West Great (affiliate link).
Founded in 2005, the Washington Examiner started out as a daily newspaper. It didn't take long before they realized print media was going the way of the dinosaur, at which point they focused on online media. The switch worked out brilliantly, as the Examiner has become one of the biggest names in the right wing blogosphere.
Another site which critics would call "controversial," The Gateway Pundit churns out a huge number of articles. Founded in 2004 by dapper Jim Hoft (Gateway is a reference to Hoft's hometown of St. Louis), The Gateway Pundit has become a staple of right wing readers. Don't believe the fake news label; it's a typical smear job.
And The Best of the Rest . . .
13. Washington Times
The Washington Times website branched off from the Washington Times newspaper, which has been in circulation since 1982. We'll forgive you if you get it and the Washington Examiner confused. We do, too.
14. The Blaze
Glenn Beck's The Blaze used to be one of the huge right-wing sites, but it's taken a sizable popularity hit, thanks in part to its anti-Trump position, and now sits outside of the top 10. They recently merged with Mark Levin's CRTV, forming Blaze Media, in hopes of regaining lost glory.
15. BizPac Review
Founded in 2009, I've always considered BizPac Review to be like The Gateway Pundit's quiet little brother. I don't know why I do that.
16. National Review
The digital branch of the legendary William F. Buckley's same-named magazine, many conservative have soured on the National Review for their perceived soft conservatism and anti-Trump hysterics.
WND was founded in 1997 by Joseph Farah. Their coverage extends beyond politics and into finances and religion. Wikipedia and other leftist outlets describe the site as — GASP! — "far right" and "fringe" — the horror!
18. Townhall
Townhall has a huge assortment of Thomas Sowell articles. Really, what more needs to be said?
19. PJ Media
20. American Thinker
21. The Federalist
Founded by Ben Domenech and Sean Davis in 2013, The Federalist has quickly risen to become one of the most popular right wing sites in the world. They have great writers who publish great content, and are a worthy addition to your daily visits.
22. Hot Air
23. Free Republic
24. Twitchy
Created by Michelle Malkin in 2012, Twitchy has more of a fun, youthful feel than most of the sites on this list. I would call it the right wing version of BuzzFeed, but I like them too much for that. How about the right wing version of BuzzFeed that's not completely idiotic?
25. The Conservative Treehouse
The Conservative Treehouse publishes original editorials, with a highly-engaged audience in the comments section. If you like not only reading about politics, but discussing them, The Conservative Treehouse might be for you.
26. Heritage
27. Red State
Red State's another conservative site that tried to go the never Trump route and ended up paying for it. They used to be a big shot, but those days ended once their traffic started plummeting over the past three years.
28. Free Beacon
This is another conservative site with Washington in its name. I'm not really sure what they offer to stand out from the pact.
29. Newsbusters
Newbusters is Brent Bozell's valiant (and successful) attempt at exposing liberal bias in the media and television as a whole. I've got to warn you, some of the blatant hypocrisy this site exposes might get you a little agitated.
30. Rush Limbaugh
The website of the godfather of right wing talk radio, Mr. Rush Limbaugh (I bet you already knew that). The site's neatly organized, with show archives dating back years.
31. Stripes
A great collection of right wing women. Smart ideas, from smart women, with very almost no pink hair or whining about the patriarchy or toxic masculinity. Strange, huh?
34. Powerline Blog
35. CNS News
36. Lew Rockwell
37. Daily Signal
The third wheel in the trio of major Daily conservative sites (Daily Caller and Daily Wire are the other two), Daily Signal is a distant third, but still puts out quality content on a . . . eerm . . . daily basis.
Steven Crowder is one of the kings of conservative YouTube, and while his website is secondary to his YouTube channel, it's still popular enough to pull in a couple million visitors a month.
40. The Right Scoop
A hot-shot newcomer to the list. Big League Politics has some popular right wing journalists working for them, and aren't afraid to post controversy. Expect them to continue aggressively climbing this list in the months to come.
42. Weekly Standard
Bill Kristol's increasingly-outdated Weekly Standard recently ceased publication as a magazine, but their website remains. Will their website have more staying power?
43. True Pundit
True Pundit is, to my knowledge, a one-man show, which makes its success remarkable. BuzzFeed News tried to smear the site, but BuzzFeed is garbage, so who cares what they think.
44. Lucianne
45. Weasel Zippers
46. McClatchy DC
47. Frontpage Mag
48. Hannity
FOX News superstar Sean Hannity's personal website.
49. THE POPULIST– LEE STRANAHAN
52. Spectator.org
54. Trump Train News
55. Independent Journal Review (IJR)
56. Prison Planet
InfoWars' little brother.
57. The Horn News
60. First Things
61. Bill O'Reilly
The website of former FOX News superstar Bill O'Reilly. Bill always has something interesting worth checking out.
66. The Rebel
The Rebel is a highly-controversial outlet based out of Canada. They've had associations with a who's who of online right wing stars, like Gavin McInnes, Laura Loomer, Lauren Southern, Tommy Robinson, and Jack Prosobiec, among others. Naturally, they've been smeared by the comically-bias leftist media, but they continue on, with no fudges given.
68. Ann Coulter
The personal website of the hilarious and brilliant Ann Coulter. She's offensive. She's inflammatory. She's unapologetic. But most importantly, she's usually right.
69. MRCTV
70. Glenn Beck
72. Dick Morris
74. Steyn Online
75. Dangerous.com
The website of the lightning rod of controversy Milo Yiannopoulos. it's not for everyone, but they've got some interesting takes, and a very stylishly designed website.
76. Clash Daily
78. Patriot Post
79. Mark Levin Show
80. The Blacksphere
The Blacksphere is operated by former FOX News contributor Kevin Jackson. I say former, because the P.C. police got a hold of him last year after he made comments on Brett Kavanaugh's accusers. Neat fact: Kevin was the first person to kindly and generously reach out to me when I was trying to start Right Smarts, so he'll always be good in my books. Support him by checking out his website, and following him on Twitter.
81. Human Events
82. Mad World News
83. Linkiest
84. GOP USA
85. Blazing Cat Fur
86. MRC
87. Freedom Works
88. Michelle Malkin
90. Moon Battery
91. Washington Blog
92. DownTrend
93. Daily Headlines
96. The Resurgent
97. We Are Change
98. Joe Miller
100. Renew America
101. Truth Feed News
102. Daniel Pipes
103. The Other McCain
104. Truth Revolt
105. Outside The Beltway
106. Da Tech Guy Blog
107. Conservative HQ
108. Whitehouse Dossier
109. Conservative Read
111. Red Alert Politics
112. Debbie Schlussel
113. America's Freedom Fighters
114. Disinfo
115. Redflag News
116. Western Sentinel
117. Republic Buzz
118. The Matt Walsh Blog
Matt Walsh has written for most of the top conservative sites, and this is his homebase. He's one of the most straightforward, logical thinkers around, and liberals hate him for it — which means you'll love him, just like me.
119. Young Cons
120. Revolution Radio
121. Danger And Play
Mike Cernovich's website. It covers mindset as much as anything, but most consider Mike on the right, and he's always been good to me, so he's getting a spot on the list. His new film Hoaxed is a must-watch, by the way.
122. True Viral News
123. Patriot Journal
124. I Have The Truth
125. US Defense Watch
126. Conservative 101
127. 63 Red
128. Supreme Patriot
129. Headline Politics
130. Regated
131. Right Alerts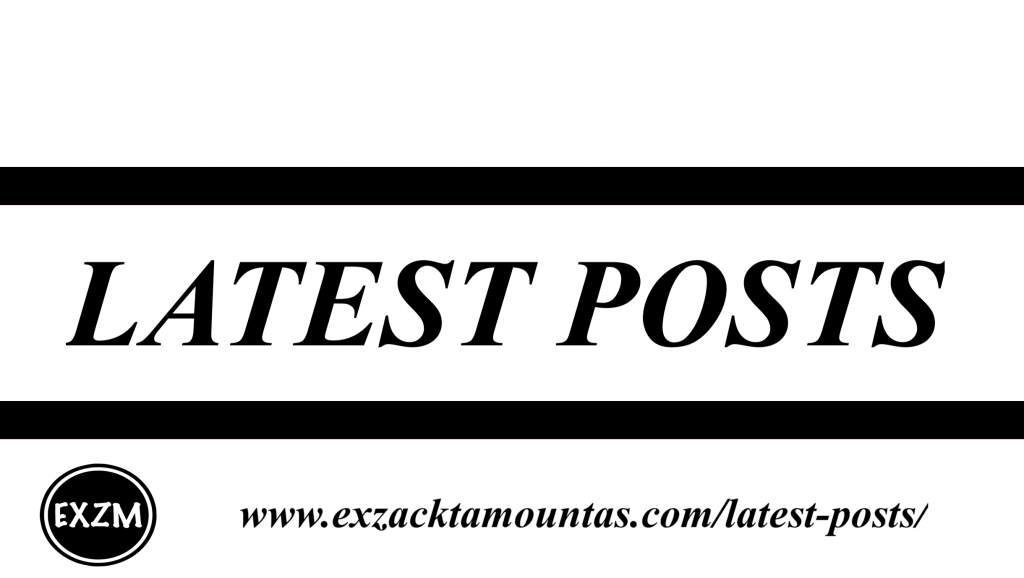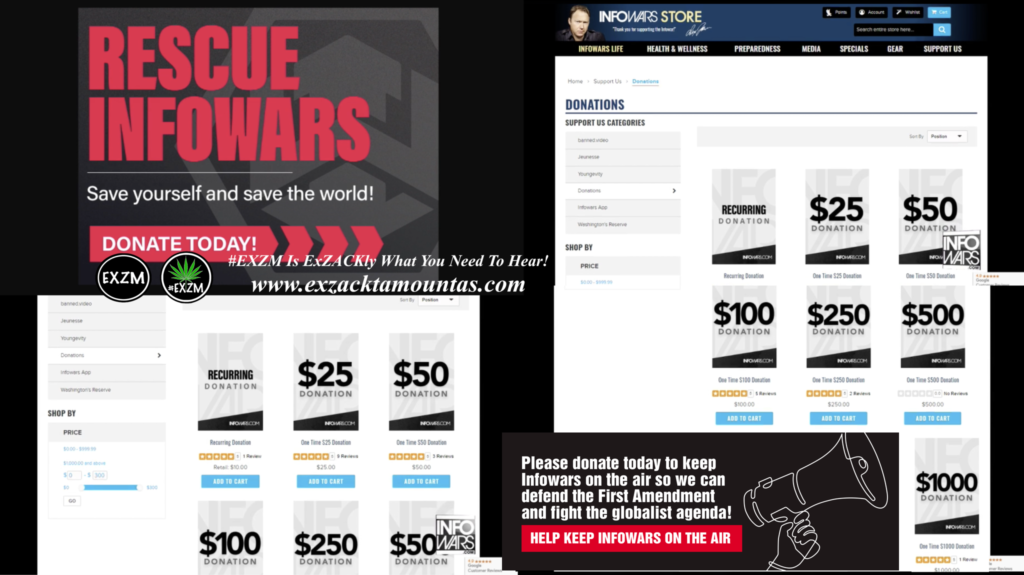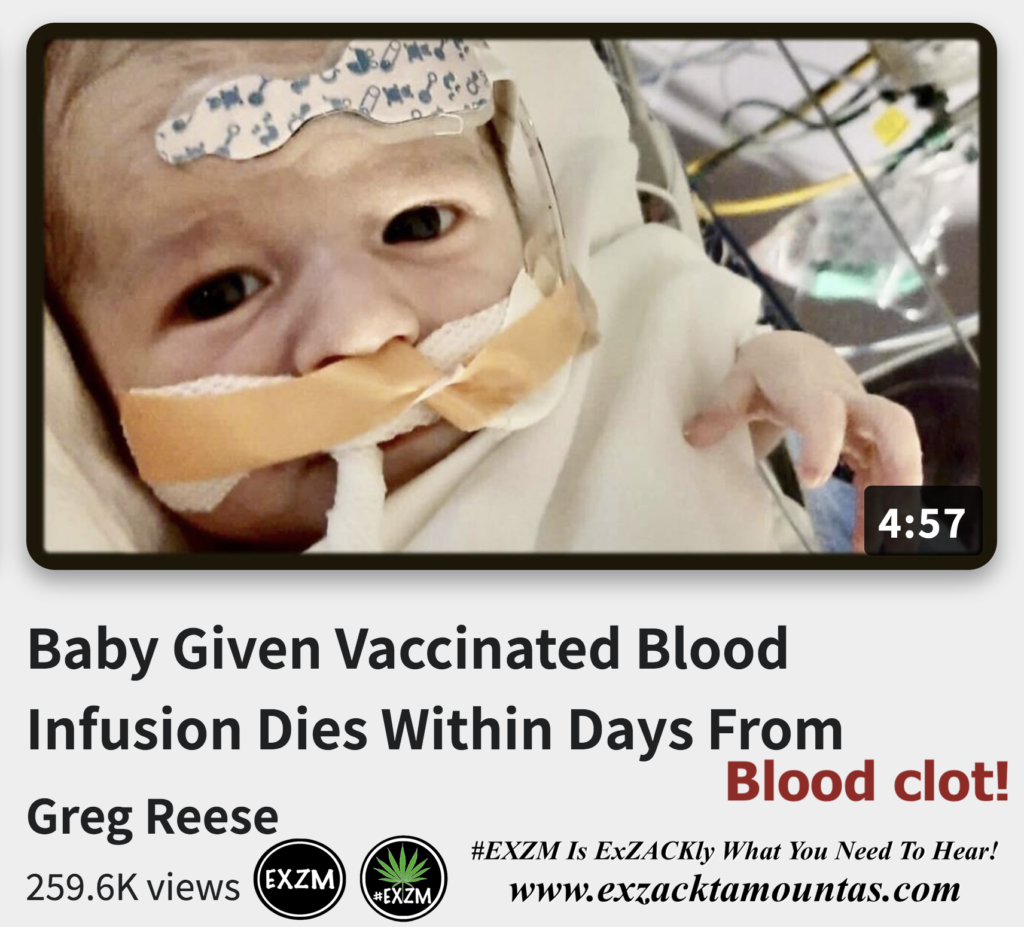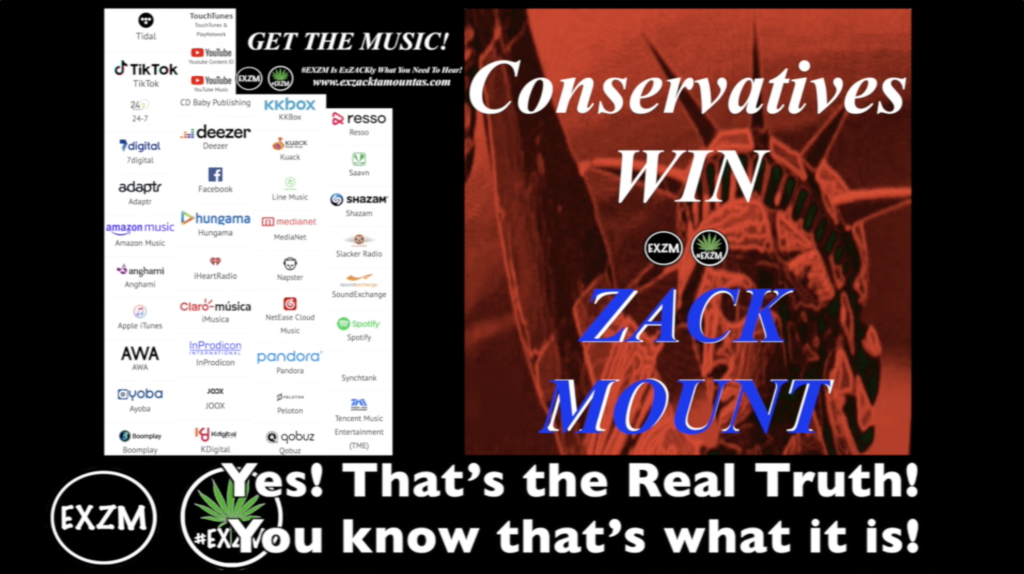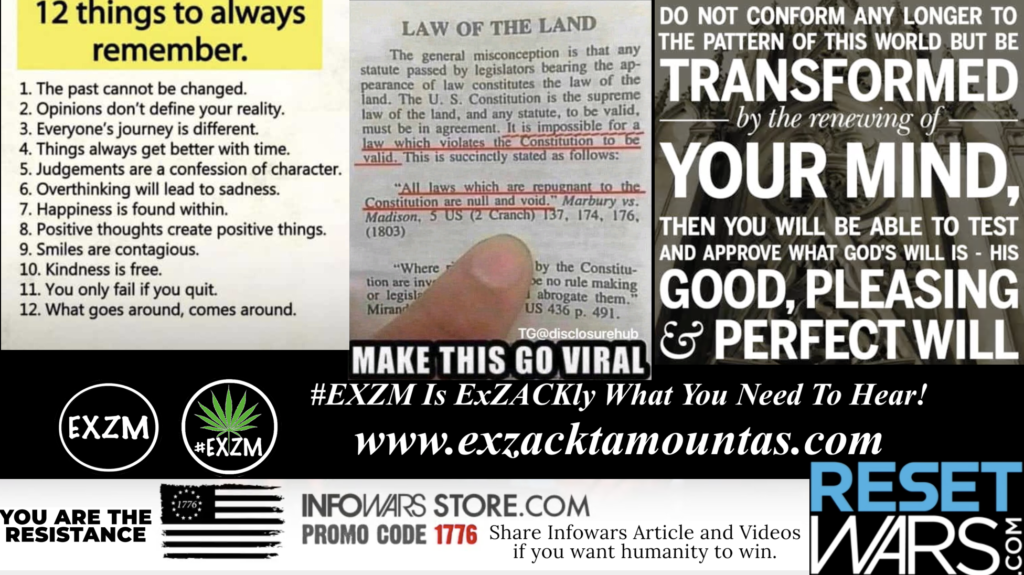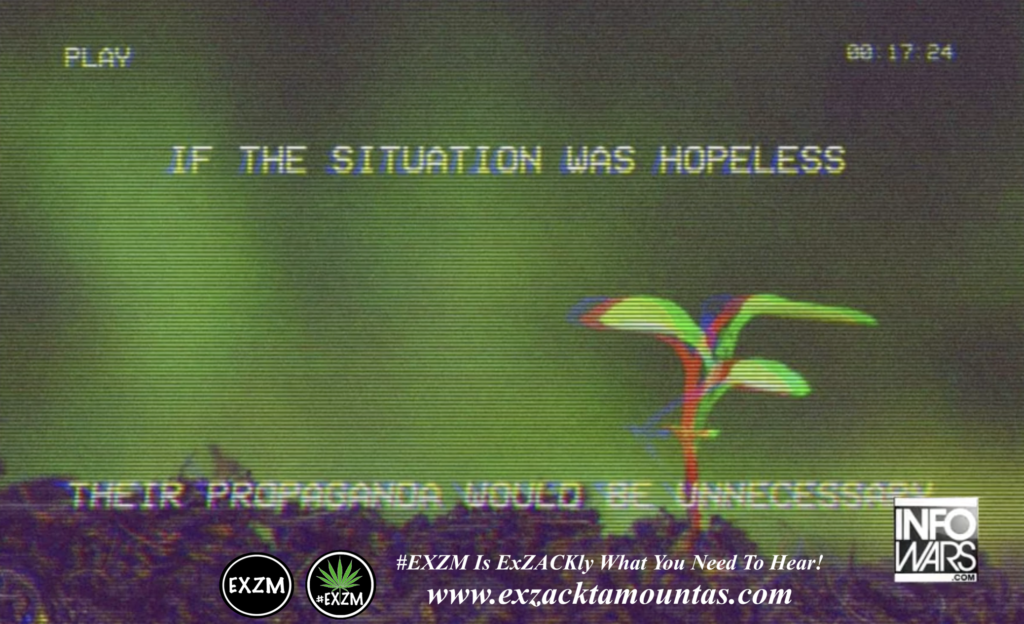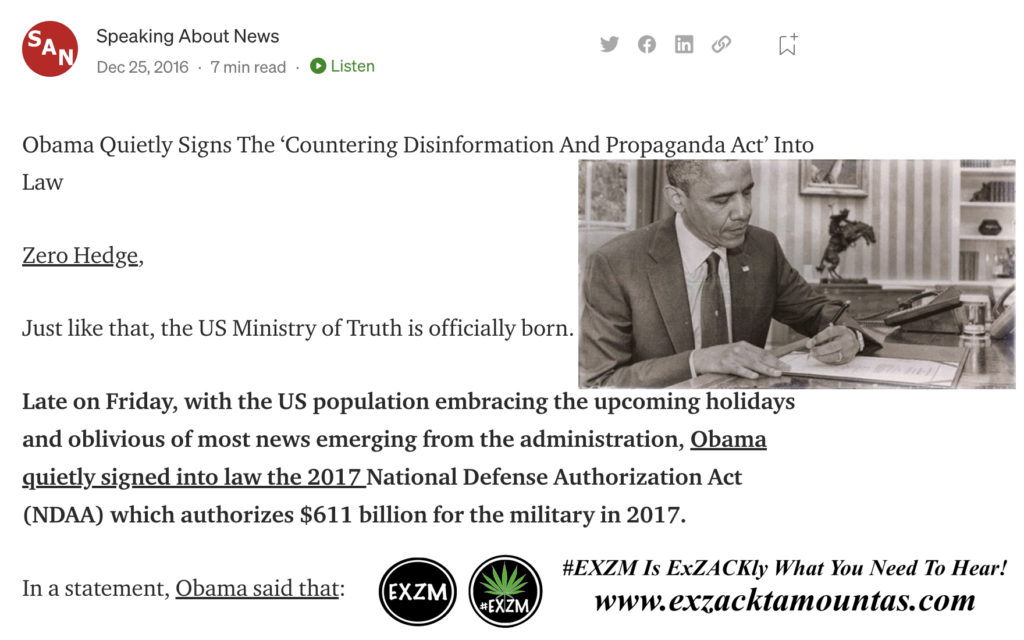 HEMP PRODUCTS, TONS OF INFORMATION ON A WIDE VARIETY OF TOPICS, PLUS MUCH MORE!!
The Green Leaf #EXZM Logo represents the HEMP plant NOT the Marijuana plant. Some people say, "Well, those are the exact same plants!" I say, "That is EXZACKLY FALSE!" Yes the two plants Hemp and Marijuana are in the same FAMILY, CANNABIS, but they are COUSINS! For example, YOU have COUSINS in YOUR FAMILY, correct? Are YOU just exzackly like YOUR COUSIN? NO! FALSE! YOU and YOUR COUSIN may be in the same FAMILY, but you are also completely DIFFERENT! That goes the same for these two SEPARATE PLANTS, Hemp and Marijuana! To LEARN more about this, Please READ HOW Hemp is GOD's PLANT and The Basic Necessity Of Life, and how it has helped MANKIND since the beginning of TIME, and CAN STILL HELP US with the OVER 50,000+ Modern Uses it can do, and HELP SAVE THIS PLANET Right Now, at the EXZACK TIME THAT WE NEED IT THE MOST! Continue To #RaiseTheBar2022!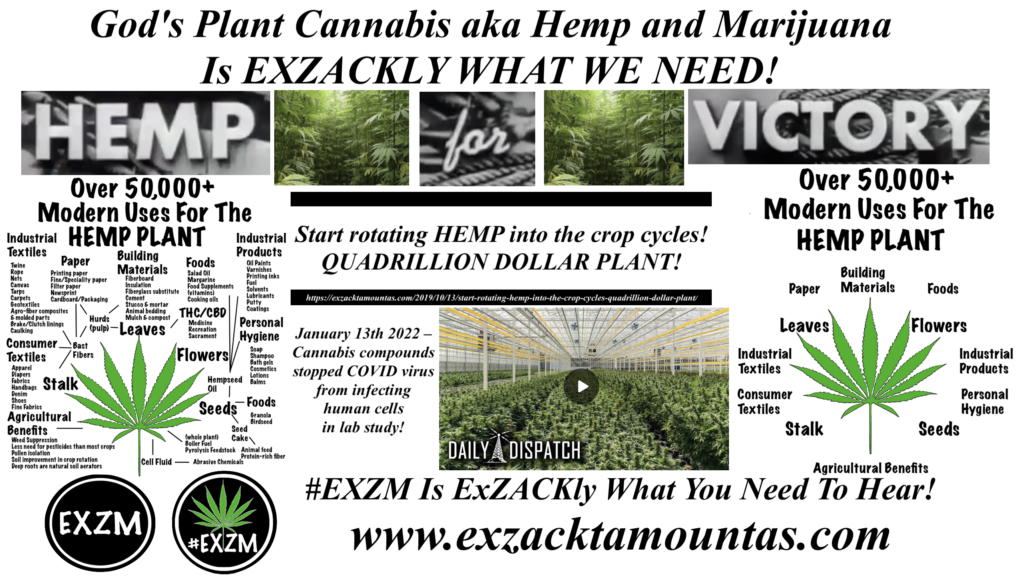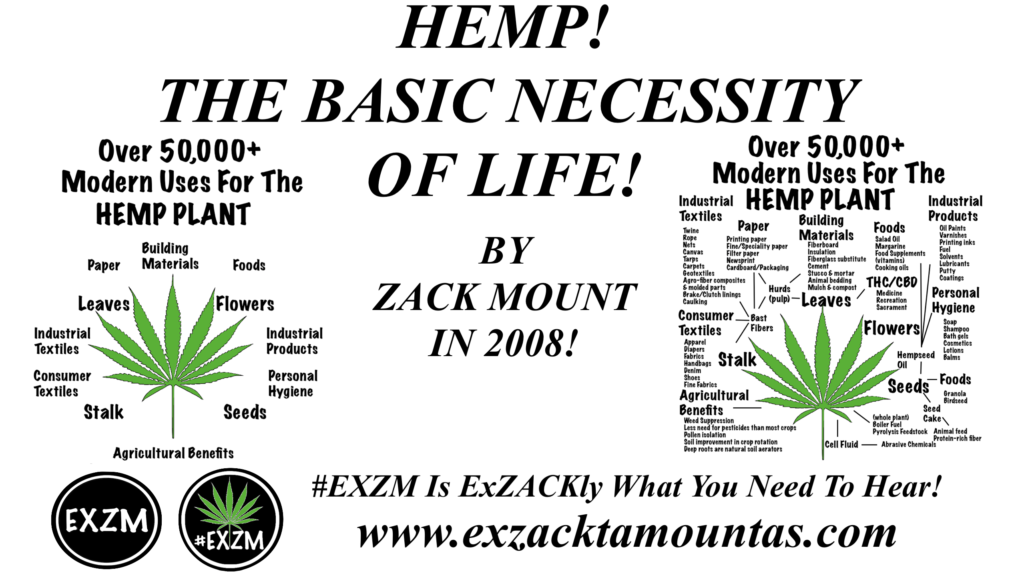 Checkout What The Bad Guys Don't Want You To See! We Are Alive! You Are The Resistance!
THE MOST CENSORED NEWS BROADCAST IN THE WORLD!
https://banned.video/watch?id=5b92a1e6568f22455f55be2b
AFTER STEALING THE PRESIDENTIAL ELECTION, THE NEW WORLD ORDER AND THE GREAT RESET IS NOW RUNNING STRONG DESTROYING HUMAN BEINGS WORLDWIDE!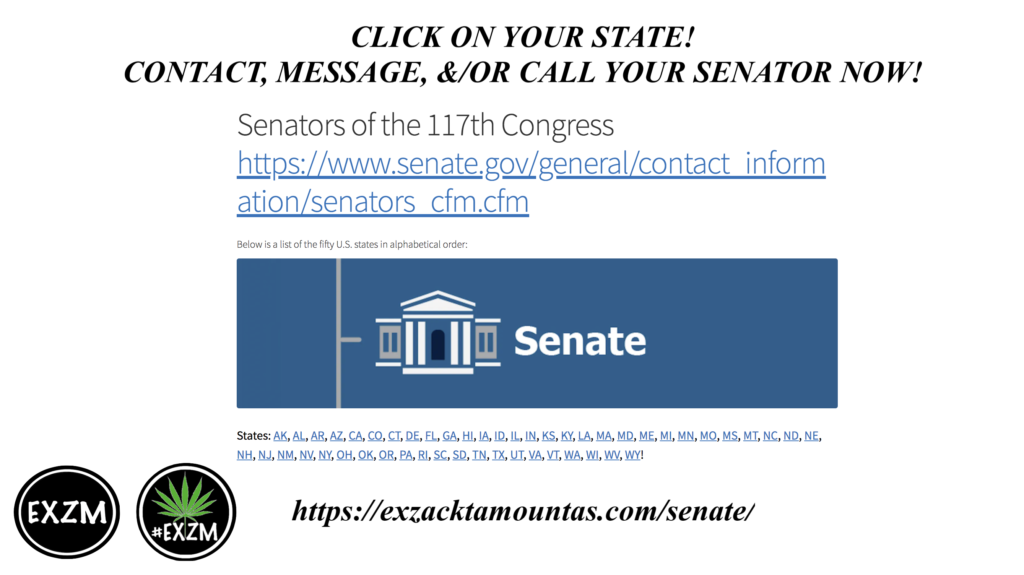 My exZACKtaMOUNTas website, includes information on the 3 Branches of the United States Government. The Legislative Branch, The Executive Branch, and The Judicial Branch. Everybody needs to first read the Constitution and then learn how the Federal Government runs, so that you know 1) The Legislative Branch, makes the laws. 2) Congress consists of the Senate and the House of Representatives. 3) The Executive Branch consists of the President, Vice President, Cabinet, and most federal agencies and carry out the laws. 4) The Judicial Branch consists of the Supreme Court and other federal courts and evaluates the laws.

It's time to launch Operation Patriot Revere Worldwide! Patriots need to get together online, in the real world, and act worldwide, on what motivates them the most! We need to use the 1st amendment first, before we use the 2nd amendment! Whatever you do, get active or get enslaved! If the globalists, get control of the world, then Katie bar the door! We can't let them do that, ever! Help me show these articles and videos by immediately being able to contact The Legislative Branch! Tell Congress, your Senators, and your House of Representatives, by going to these pages and tell them what you think. Share the articles and posts you want them to see on their social media platforms and more! Their social media links, 'Contact' links and office phone numbers are all on this website at: The Legislative Branch, Congress, Senate, House of Representatives. Don't just sit there and take it! Let's expose these bad guys and spread the #GOODNEWS! The spirit wants to fight! This is the time to start! Let's get in that kick ass mode and share what we want to see!! Make the articles you like GO VIRAL! Wake up from the Great Illusion and see what is really happening! Expose the Truth to everybody you can and share with them exZACKly What They Need To Hear!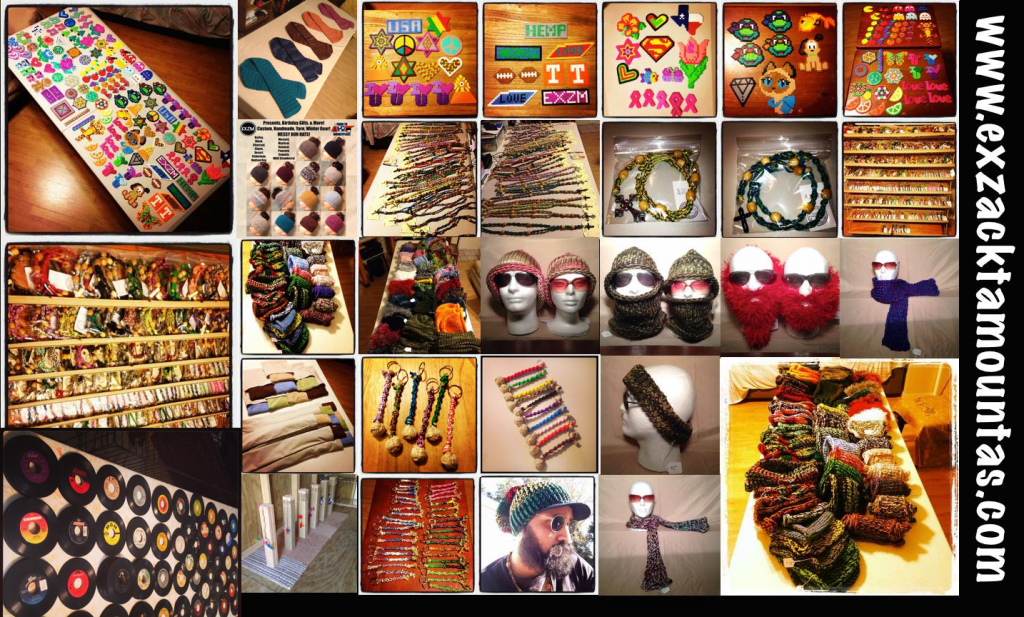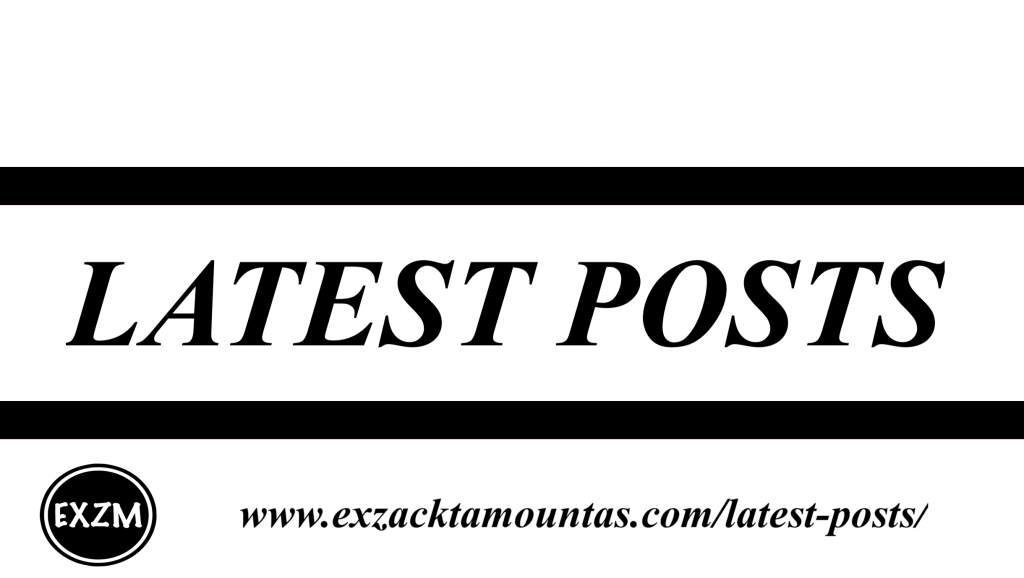 The Good Guys Lost by Zack Mount
https://rumble.com/vuf5r0-the-good-guys-lost-by-zack-mount.html?mref=ystvj&mc=26t6q
I created this song years ago around 2013 and 2014, but I'm just now officially releasing it!
A bunch of the clips are from the years 2012, 2013, and 2014! Alex Jones went to Dallas, Texas where Dallas held the first ever 50 year JFK ceremony, as the city confronted it's infamous past of what happened back on November 22nd 1963! City planned understated commemoration at Dealey Plaza meant to focus on Kennedy's life and legacy, rather than his assassination! There's footage from 2014 of the Ukraine coup and revolution! Plus there's footage of the Bundy Ranch standoff! Plus there's Agent Smith in the hospitals predicting what we're seeing right now! This is my first new song on my second album! I'm working on 9 more songs that will be coming soon! Be on the lookout!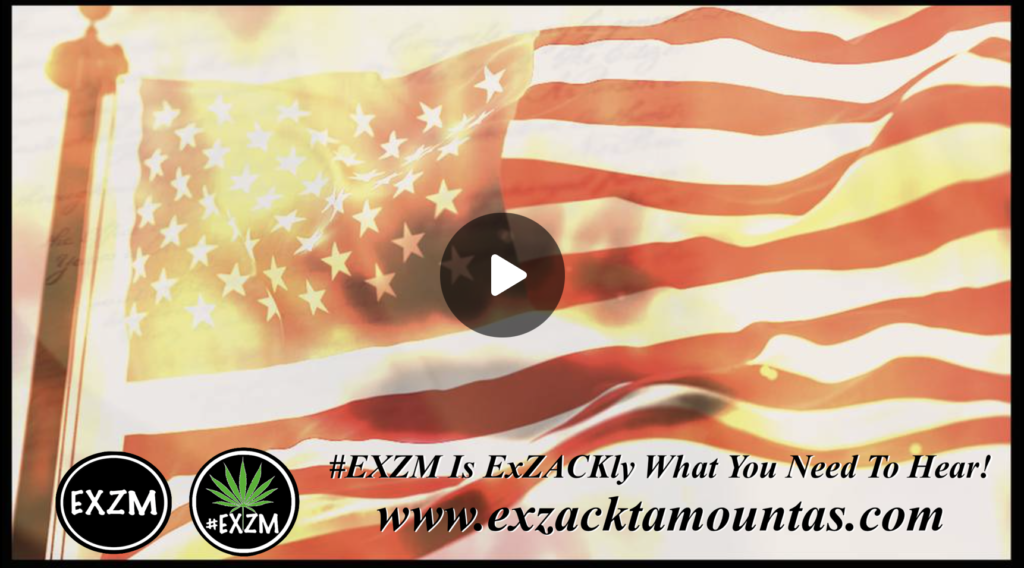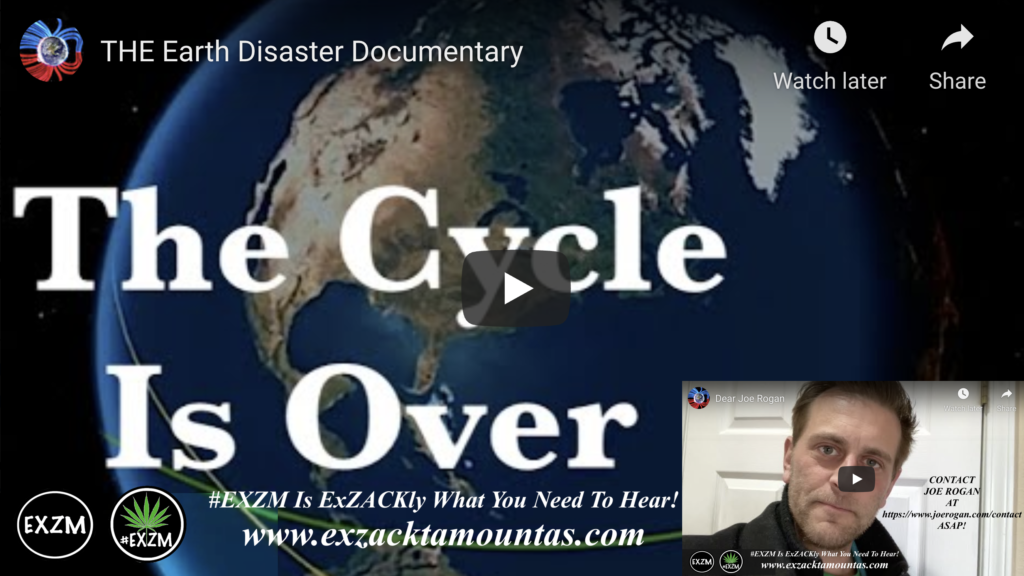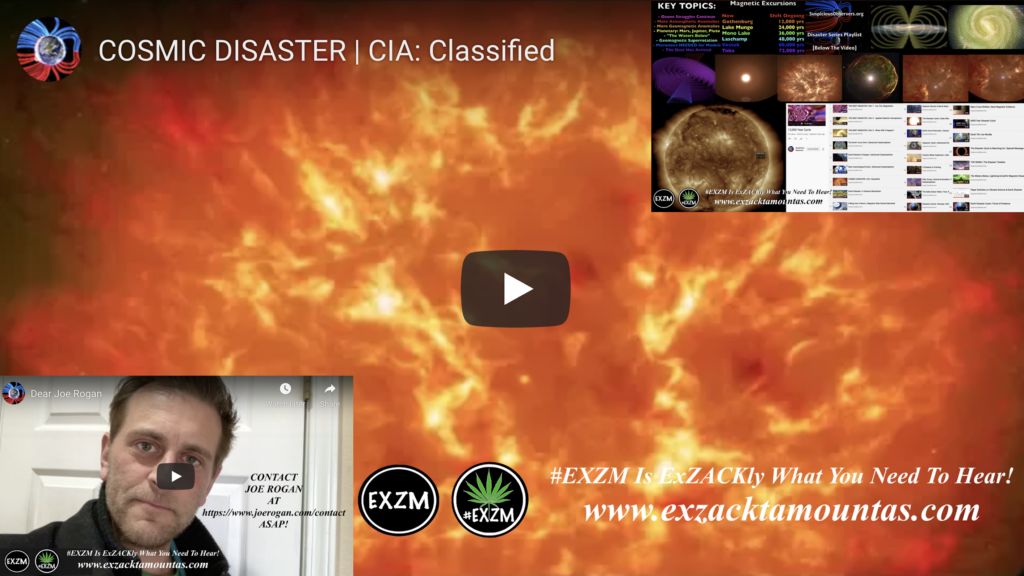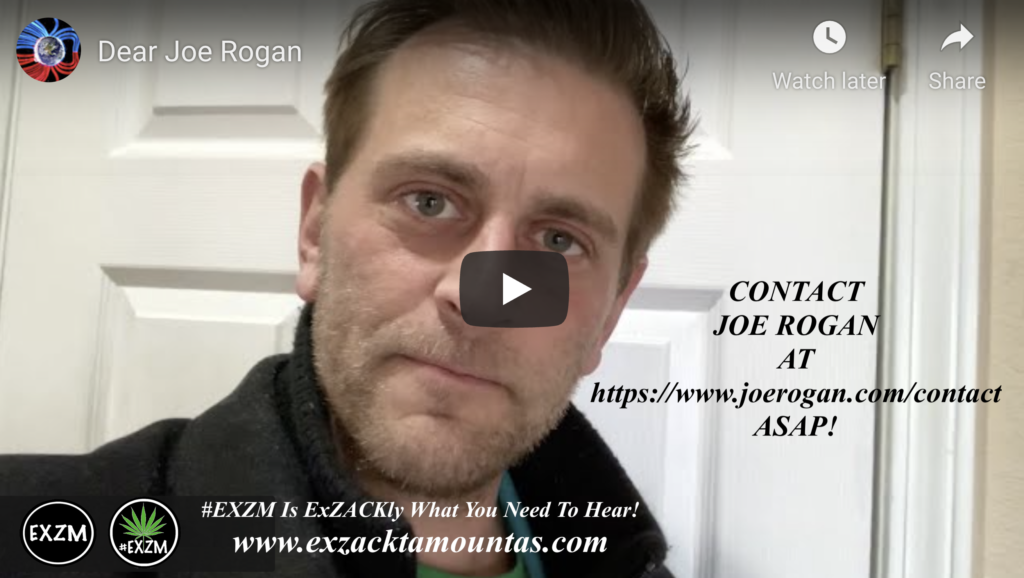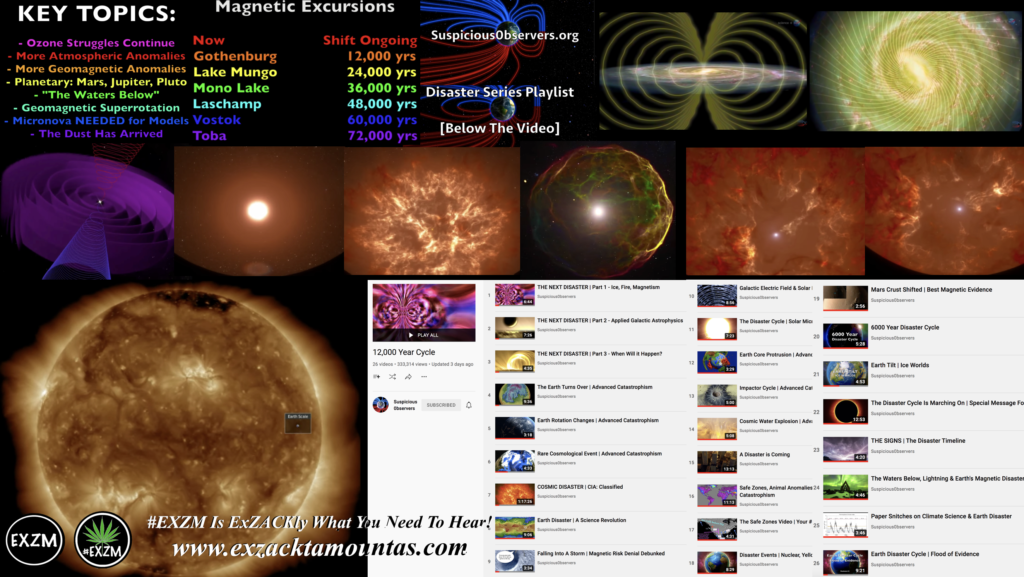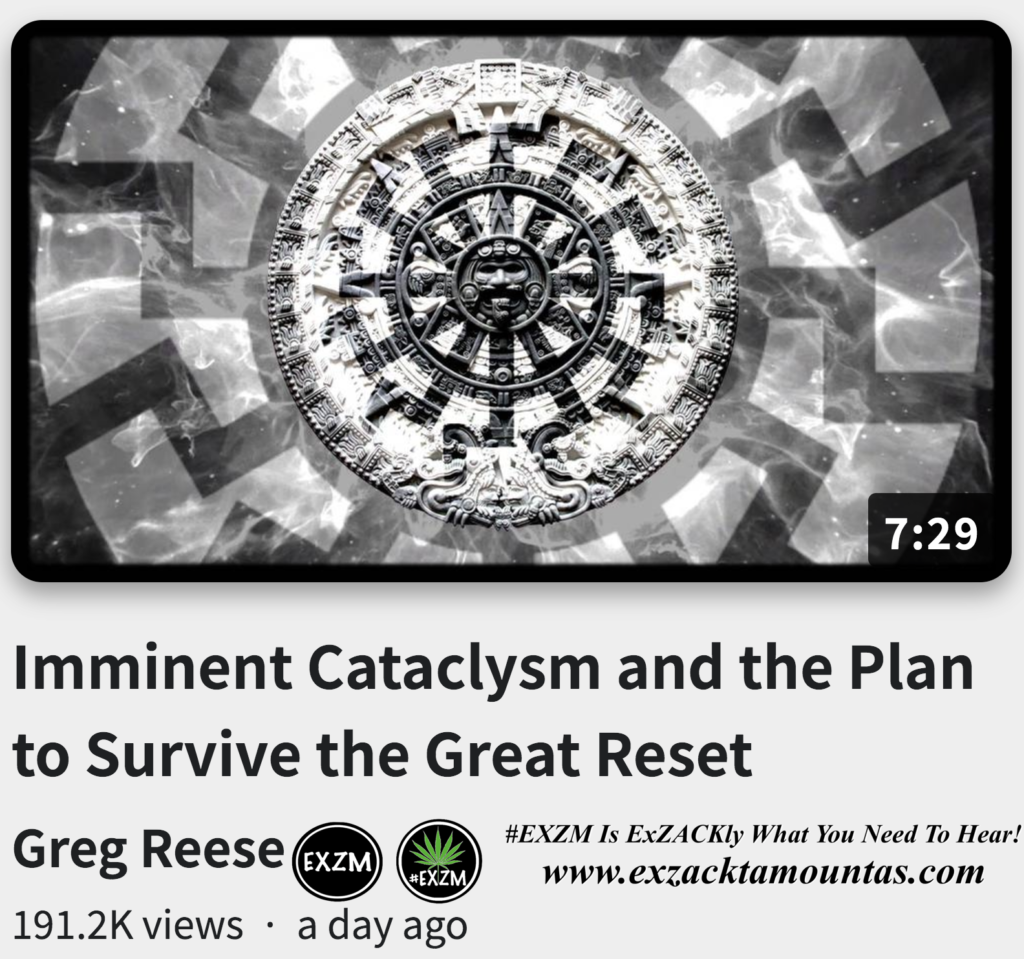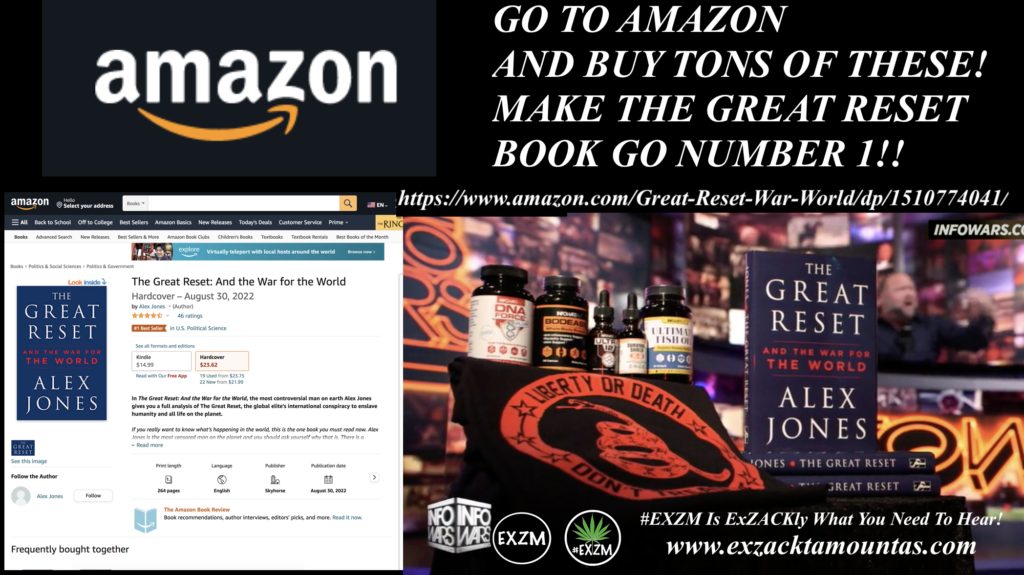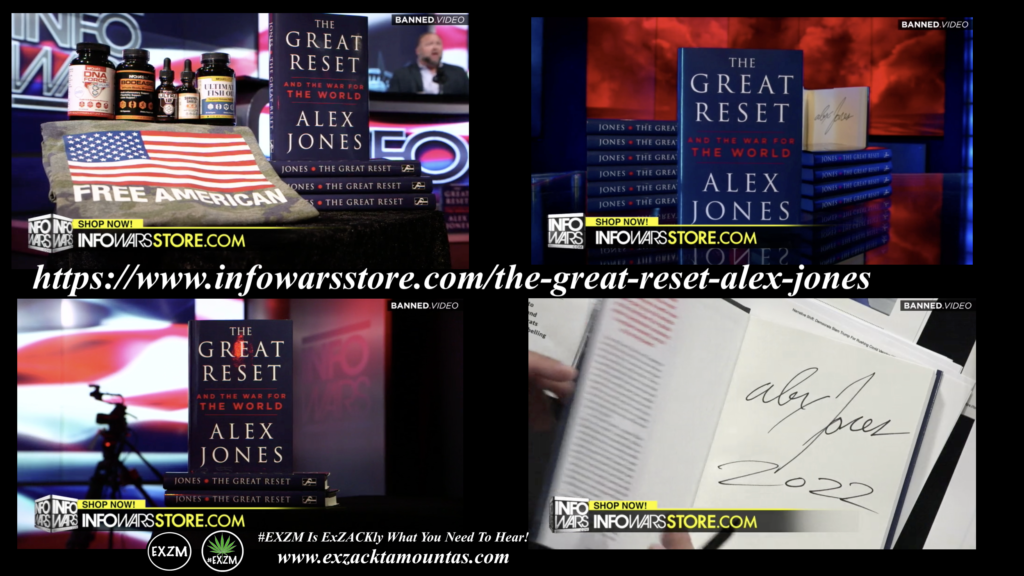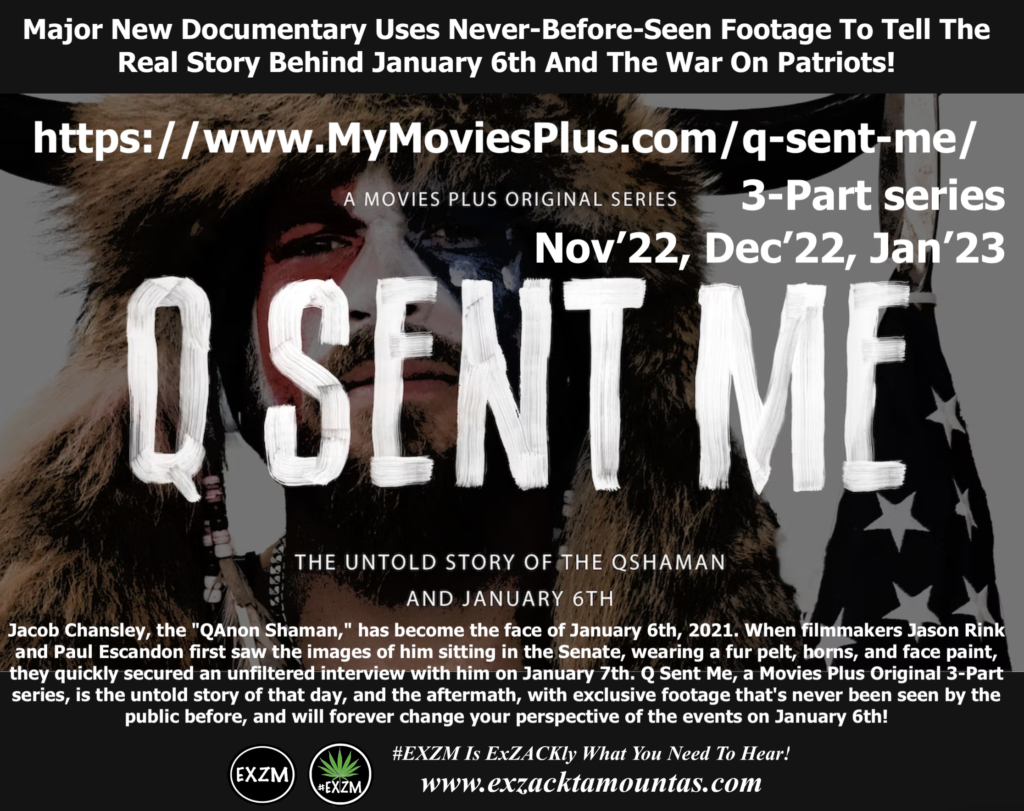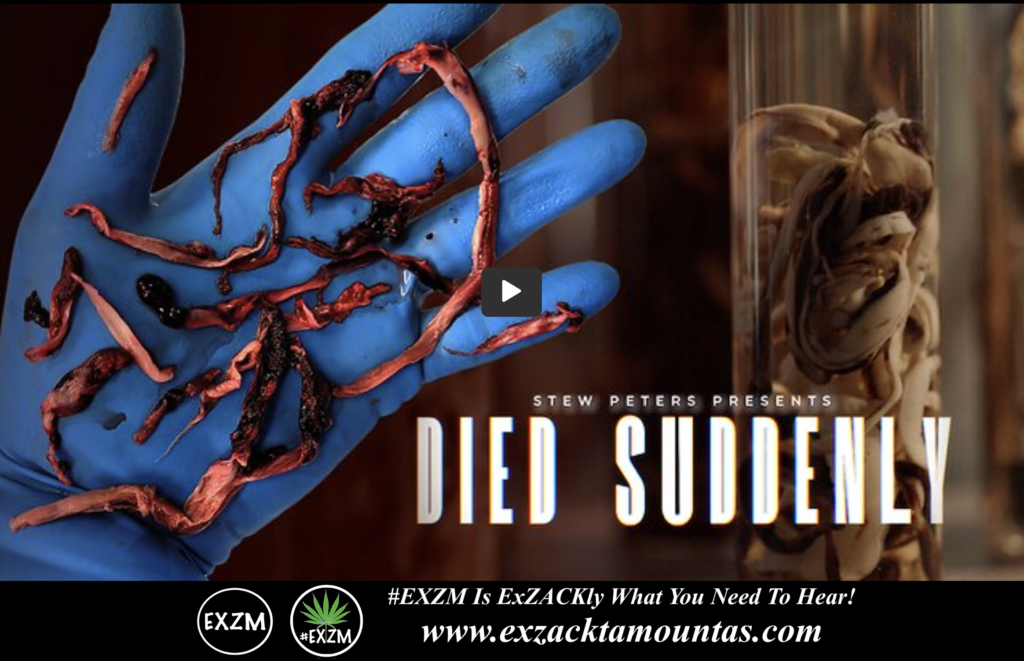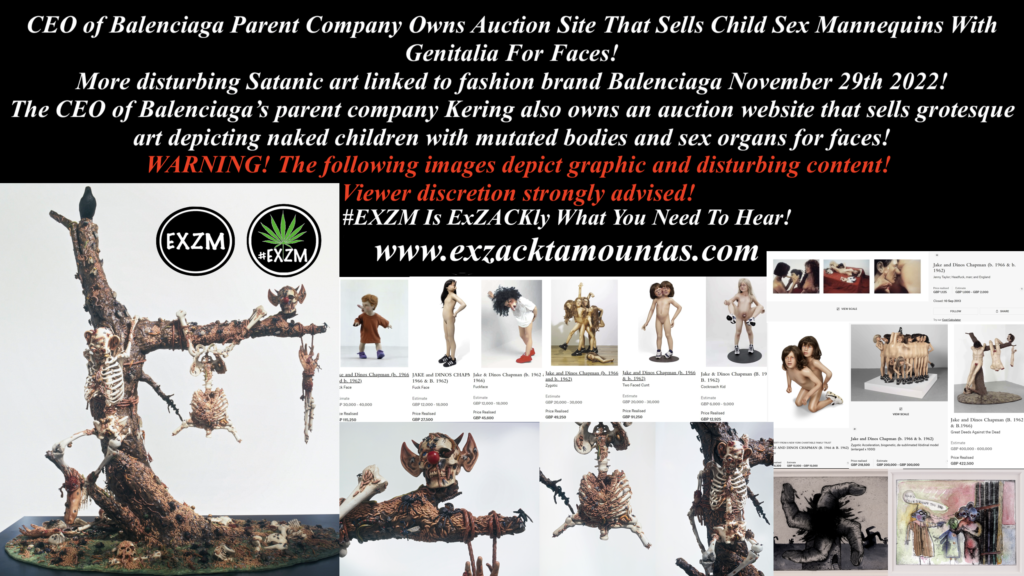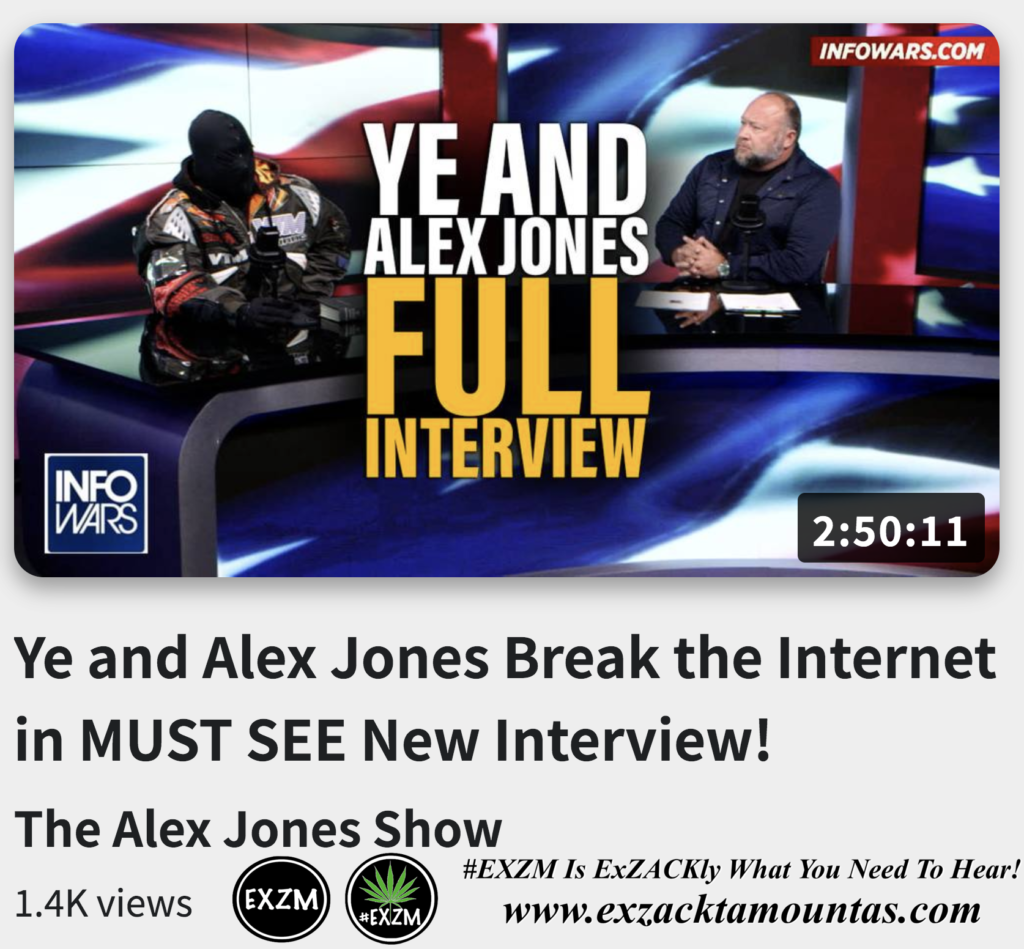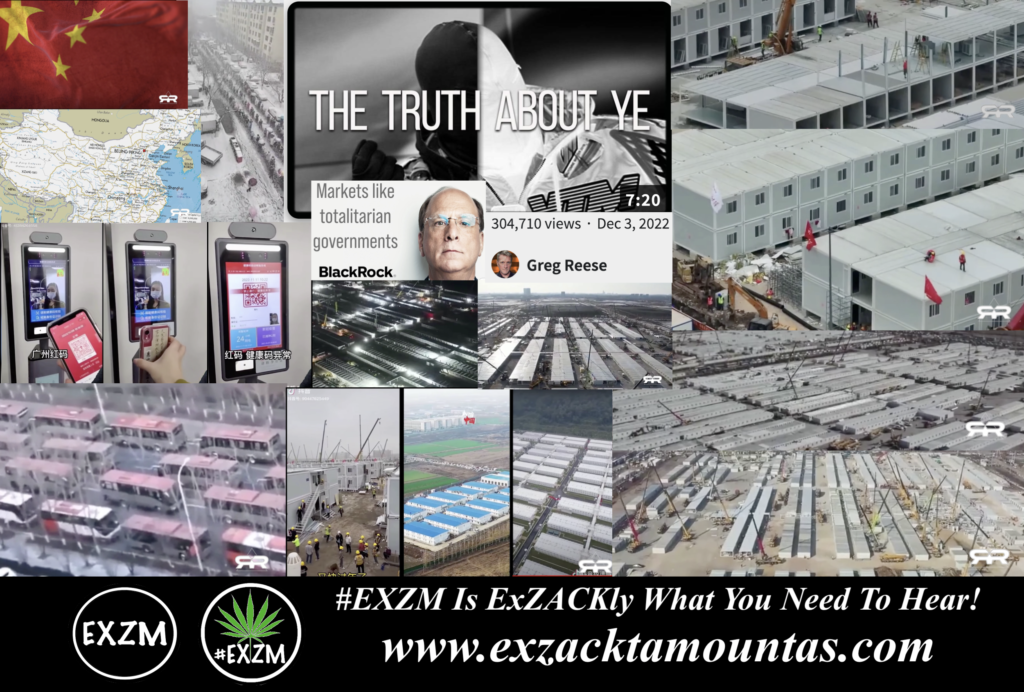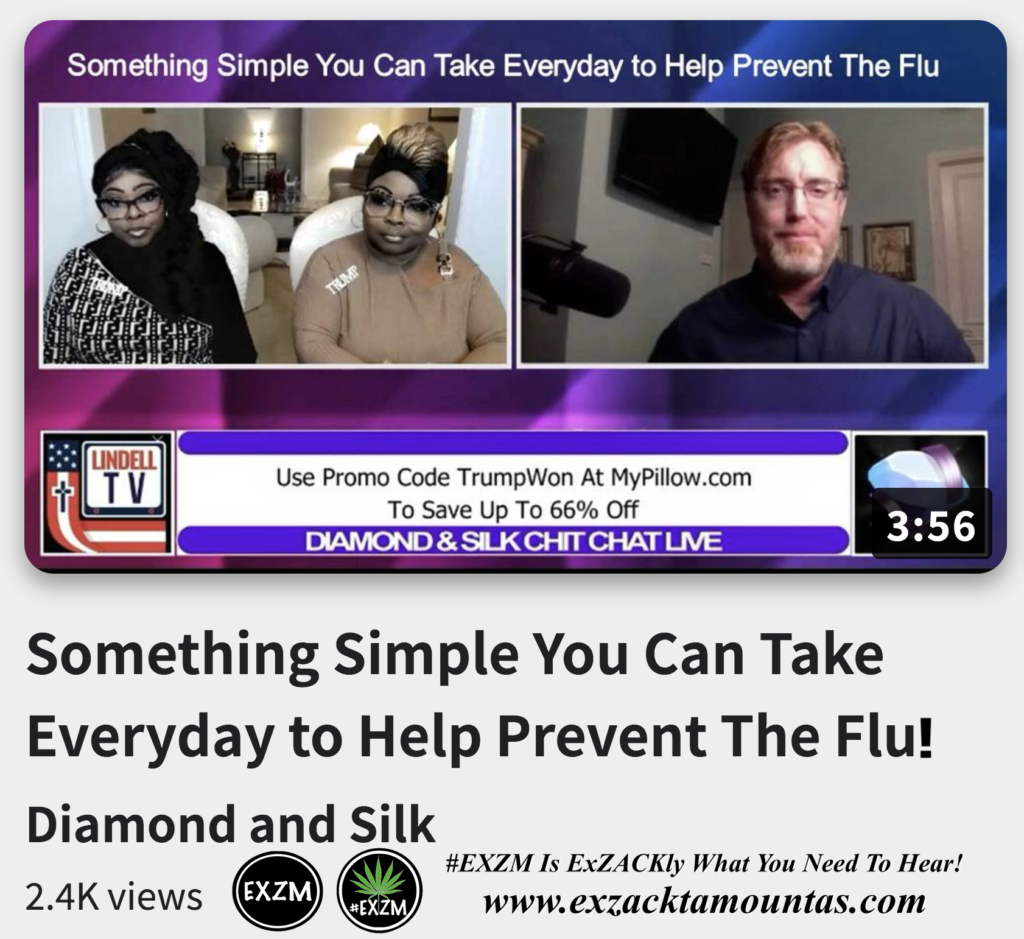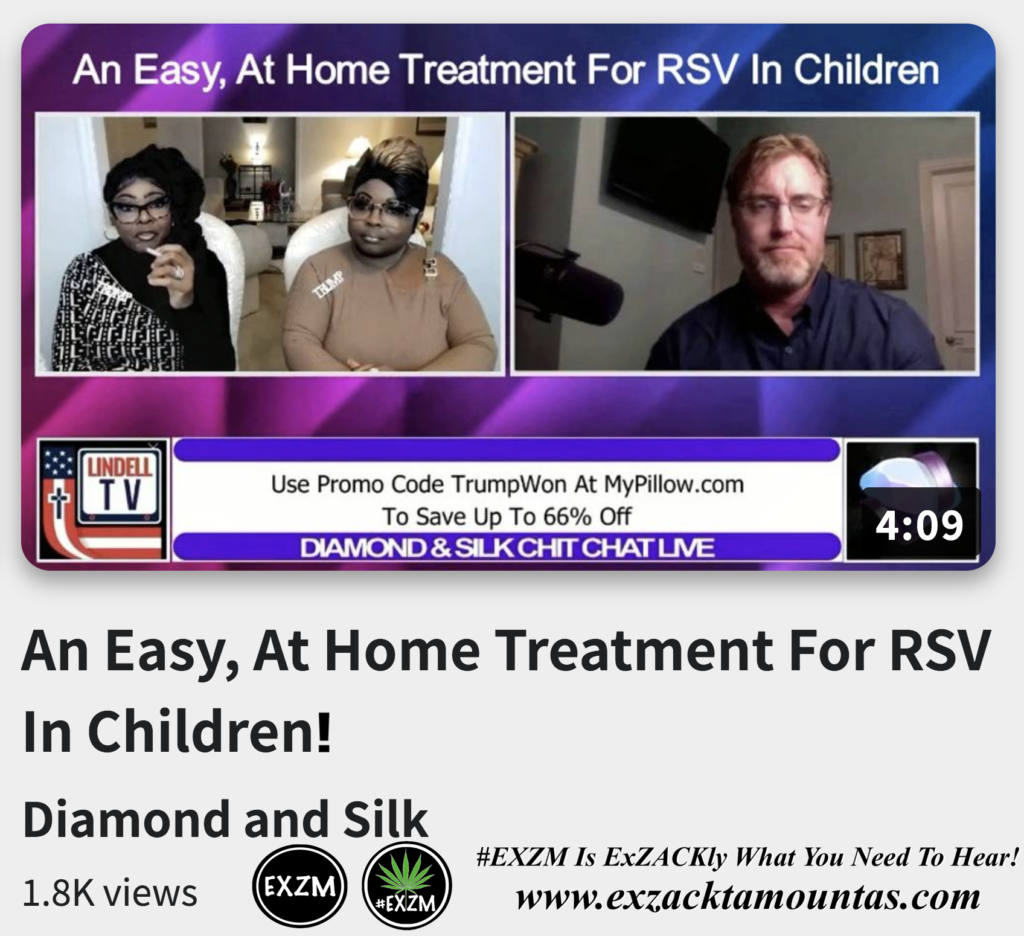 RETWEET AND SHARE ALL OF BARI WEISS, MATT TAIBBI AND MICHAEL SHELLENBERGER'S TWITTER FEED FOR THE NEXT WEEK! BREAKING NEWS ON 2020 ELECTION INTERFERENCE AND ELECTION FRAUD BY OUR US GOVERNMENT AND IT'S CORRUPT AGENCIES, DEMON RATS AKA DEMOCRATS, AND MANY MORE INVOLVED WORLDWIDE! TRUTH IS COMING NOW ABOUT A LOT OF TOPICS! PRAY TO GOD! GOD BLESS EVERYBODY!
UPDATED DECEMBER 22nd 2022!
GO WATCH AND SHARE THESE 1760+ VIDEOS BELOW! –>
MOST WATCHED VIDEOS ON BANNED.VIDEO! DEEP STATE GLOBALISTS DEPOPULATION, ELECTION FRAUD, & MUCH MORE! PAGES 1 – 16! Videos from February 11th 2021 to December 18th 2022!